Events & Activities
Temple Mahadeva :
Residential meditation retreat (1st March 2018 Onwards)
(Village pakhora, Ranikhet (Uttrakhand)
Svagyana's Meditation Temple Mahadeva is a 100 year old village house in village pakhora. The place is 12 km from Ranikhet. The house is cozy and is made of sand and stones. A lot of sages had stayed in this house and meditated while on their journey in Himalayas.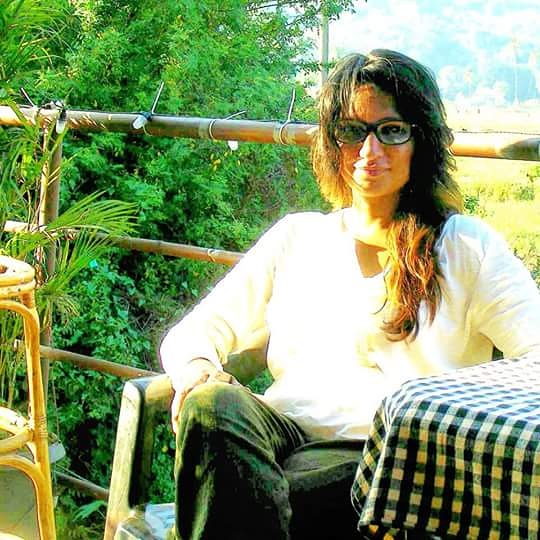 Preety Goswami is the lady which helped Svagyana by giving her ancestral home on lease for this meditation retreat. A lot of thanks from Svagyana to her as she came as a goddess for us.
The temple is open for all and it offers you a silent place where you can mediate and excel in the spiritual world. We can accommodate 8 to 10 people maximum at a time. The accommodation and food (basic vegetarian food) will be taken care by the team Svagyana.
Svagyana will help those who wants to learn meditation and those who are already practicing any meditation technique this place will give you fellow mediators and favorable surrounding to meditate well.
In addition to meditation if you like to grow vegetables and flowers, we will help you in doing that.
If you like to help in cooking food you can do that too.
If you wish to come here then you need to follow some guidelines which we have made for the benefit of people coming here.
Talking on phone is prohibited inside the place, if one wishes to one can go a little bit away from the place.
Talking softly is advisable as talking loudly might trouble others.
Alcohol prohibited.
Smoking in and near the temple is prohibited.
Rest we want you to enjoy the way you want, beautiful Himalayan mountain view you will find from the place. Nandadevi peak is visible from the village one just need to trek 5 minutes.
*Please note that we have all the rights to tell someone to leave, if we found anyone creating nuisance or doing any at which effects the purity of the place.
If you wish to come and join the retreat or have any other query, please mail us at info@svagyana.com or call us at +91- 9987904926 and tell us your date of arrival and proposed departure. As we have limited space so the reservation will only be confirmed once we communicate to you via email.
How to Reach
From Delhi:
One can take a train from delhi to kathgodam, their are two trains one in morning Shatapdi @ 6 am, it reaches kathgodam by 11:40 am and one late night @ 10 pm it reaches kathgodam by 5 am, from their you can take a share cab for ranikhet @ 300 Rs or if you hire a taxi you can directly reach Pakhora @1200.